Restaurants & Bars
Discover an enchanted place full of everything adults and kids are looking for in the perfect vacation: sun, sand, games, comfort, and to top it all off gourmet restaurants that every member of the family will love.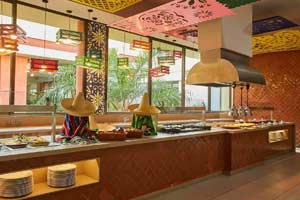 Kukulcan Restaurant
International cuisine buffet
For those who don't like anything or love everything.  Join us for a large selection of gourmet meals every member of the family is sure to enjoy.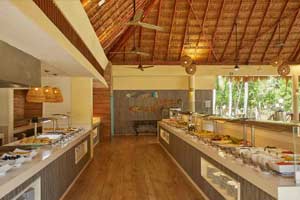 Pool Restaurant
International cuisine
Enjoy your meals and drinks by the pool, in an ideal setting for relaxing in the comforts of our hotel and savoring our rich and varied cuisine.
À la carte restaurants for your senses
The cherry on top of the cake of your perfect day. Each of our specialty restaurants serves delectable dishes made with care for you and your family. Create memories together as you indulge in a memorable dinner and moment in paradise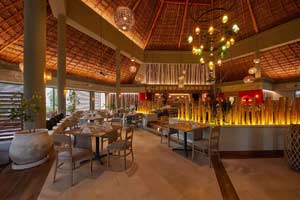 MASHUA Nikkei
Japanese and Peruvian fusion
Delight in a new blend of Asian and Peruvian cuisine. Our experienced chefs combine the traditional recipes that you love with innovative culinary techniques. Their dishes are sure to take your breath away.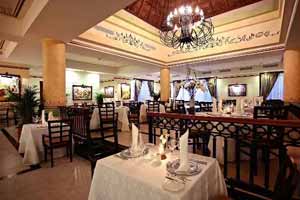 Le Gourmet
Gourmet Creations
Elegance embodied through food.  With each bite you take your love for high-end French cuisine will grow.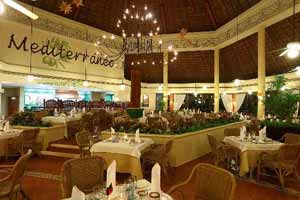 Mediterraneo
Fresh Mediterranean Cuisine
Ingredients straight off the boat from the Mediterranean. Taste the flavors of the coast as you soak in the lush surroundings of the Mexican Riviera.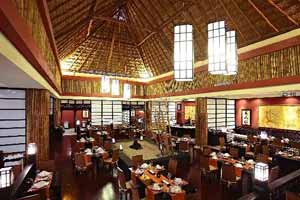 Mikado
Exciting Japanese Cuisine
The fun continues from day to night with a delectable dinner in the Japanese restaurant. Enjoy a selection of dishes from various Asian countries without leaving Riviera Maya.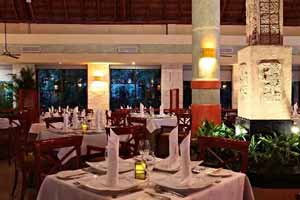 Cozumel
Mexican kitchen
Enjoy a unique combination of intense flavours with our traditional Mexican gastronomy.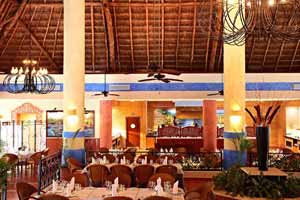 Portofino
Traditional Italian Cuisine
Not your grandmother's Italian.  Our avant-garde style restaurant has taken rustic recipes and placed a high-end flair on them creating an incredible dining experience.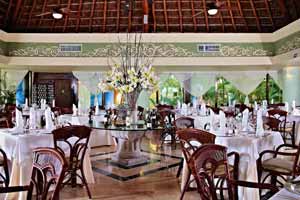 Don Pablo Gourmet
Modernist Gourmet Cuisine
Experience flavors like you never have before. Our expert chefs have created unique dishes that will change the way you look at gourmet food forever.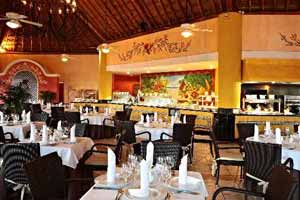 Gran Tortuga-Rodizio
Brazilian grilled meat served Tableside
Take a bite of Brazil.  Sit back and relax as our talented waiters serve you perfectly cooked meats tableside.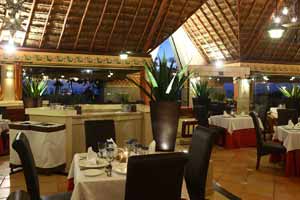 Tequila
Traditional Mexican Cuisine
Embrace the culture to the fullest. Taste the vibrant flavors fresh Mexican ingredients, as you enjoy the best Caribbean views.
Bars
The best memories are created with a good beverage and great company. As you come back from the water park, take a dip in the pool, or relax in the ocean breeze enhance your moment with a refreshing drink with us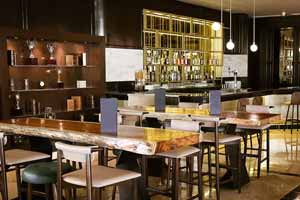 Bars
throughout the resort
Fun filled days always deserve a few relaxing breaks. Join us for a quick drink before continuing on to your next adventure.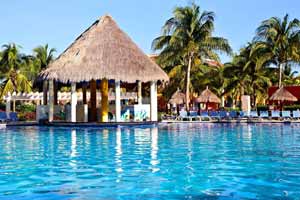 Pool Bars
As your kids have fun playing in the water have some fun of your own by enjoying a tropical drink at the pool bar.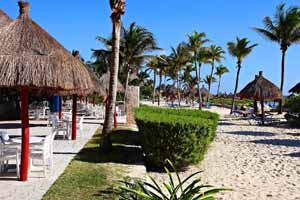 Beach Bars
Enjoy some me time.  Sit back, relax and take in the stunning surroundings with a delicious beverage in your hand..